Cheap and Fun: How to Make Your Own Pots for Plants
Gardening is a popular hobby and with many good reasons. It's a rewarding hobby, whether you grow your plants from seed, starters or nurture well-established plants already in your home garden.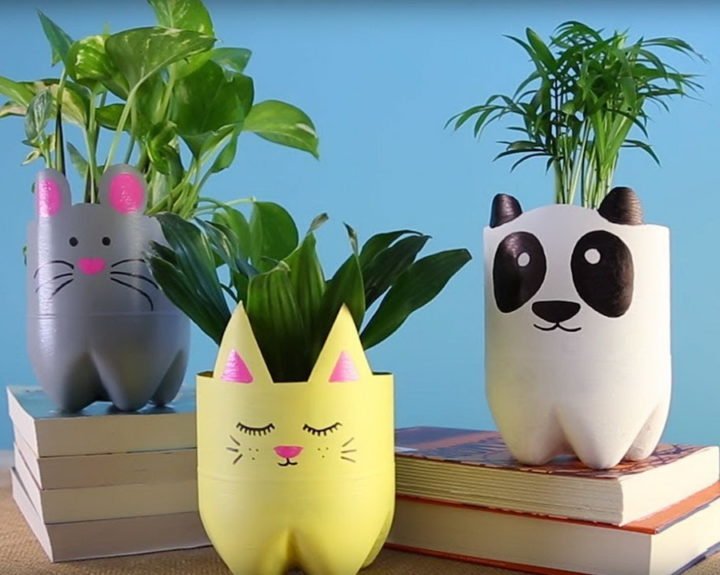 Gardening is also great exercise and a way to get a relaxing break from the daily grind. An additional benefit from this ever-popular hobby is that it's relatively cheap.
Once you've got your basic garden tools, the "expense" lies mostly in the physical effort that makes your garden a beautiful testament to your love of plants.
Even if you don't have a yard, chances are that you have a windowsill, balcony or indoor plant collection. In any case, pots for plants are almost a necessity for any gardener.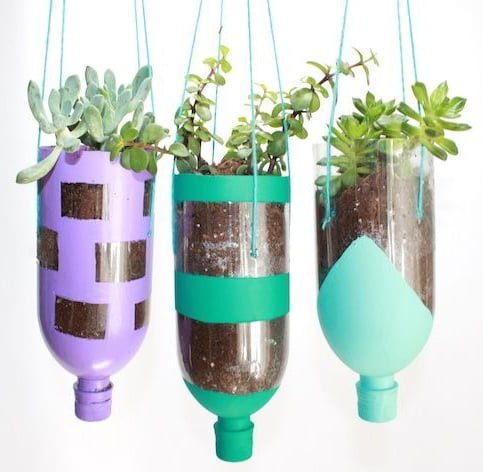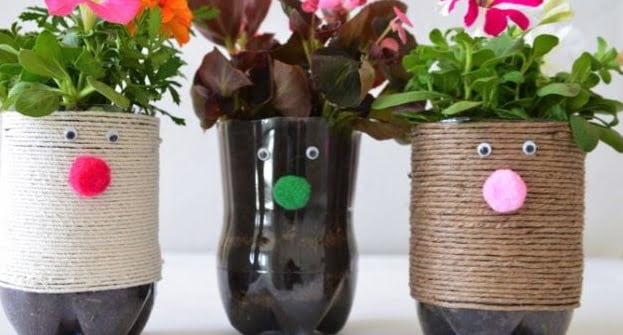 Here we've got some unusual ideas on how you can make your own pots, distinguishing your garden from the more ordinary examples in the neighborhood.
"Found objects" make some of the best pots for plants, adding a bit of serendipity and whimsy that's not among the standard planters you'll find at the nursery.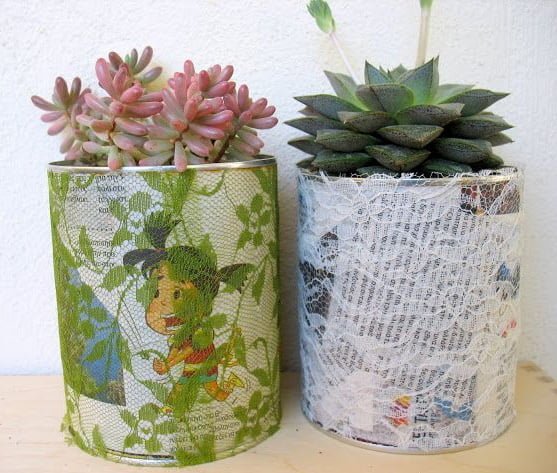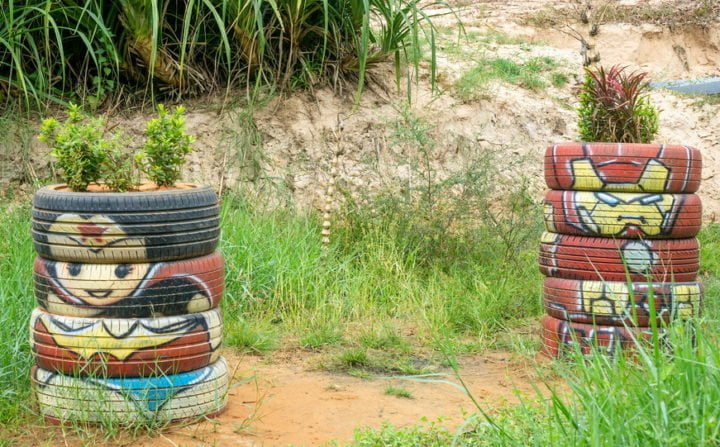 For example, items such as old watering cans, plastic-lined baskets, driftwood, decorative tins and old birdcages – with holes drilled in the bottom – make stunning pots for plants that are both unique and cheap.
You can decorate any of these items with just your imagination and household items you may already have on hand in your crafts supplies. Let's see how easy and cheap this part of your gardening hobby can be.
Got a supply of buttons in your sewing kit? A roll of soft wire from the hardware store can be pounded flat in ornate designs and affixed to your found object of choice with a glue gun.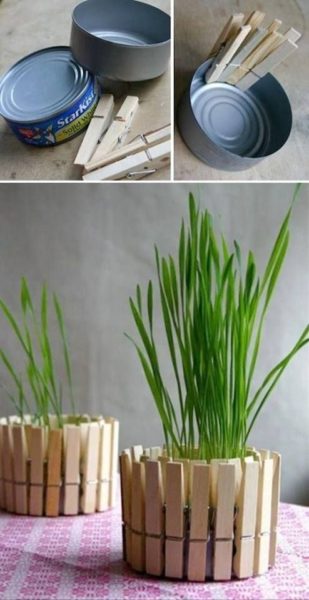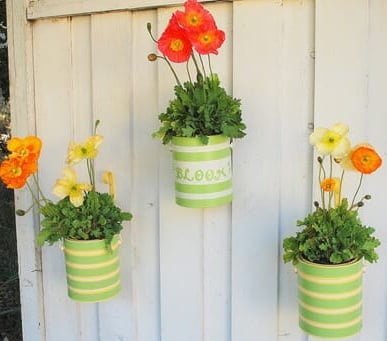 The same wire can be braided, or shaped in to geometric pattern pieces. Use a soldering gun to apply beads or drifts of tin wire to your new pot. Soapstone boxes are soft enough to drill holes and make lovely planters – look for these inexpensive pots at gift shops and crafts stores.
Go to garage sales and flea markets to find remarkable new candidates for your potted plant collection. You can see that, once you start looking with a fresh eye and perspective, you've got dozens of possibilities.
Don't overlook your own garden for some great uses in your quest for new and unusual pots. Gourds, a fall decorating favorite, also make terrific planters.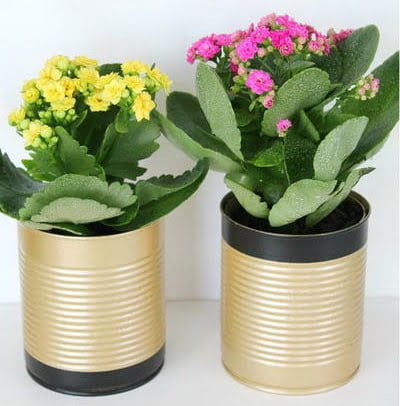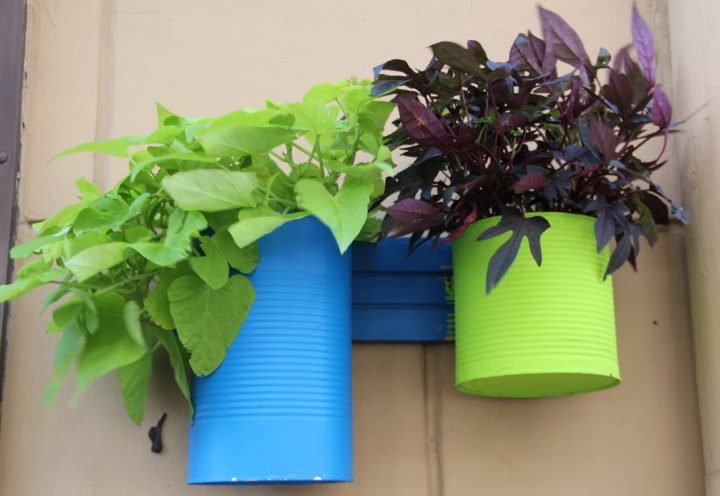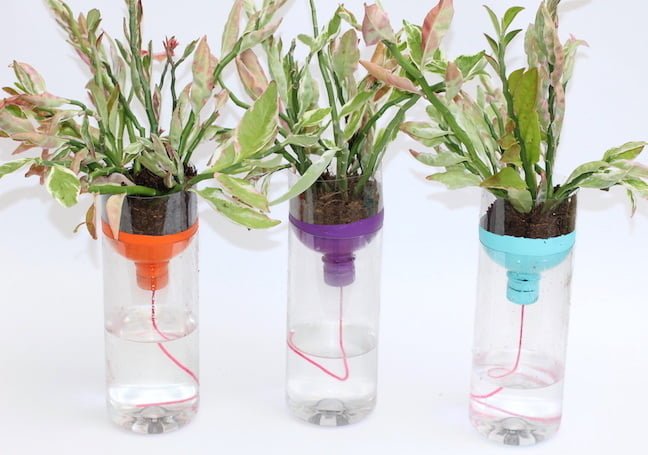 The gourds, each with a unique and colorful pattern, need no further decoration! Pliable twigs, such as willow, can be easily 'woven' and glued to a conventional clay pot or found object.
Try gathering a variety of leaves from existing plants in your garden and affix them to your pot with some clear acrylic varnish for a beautiful an eye-catching plant.
The acrylic varnish seals out air, allowing the leaves to retain their original color. You can also use flat-faced flowers, such as nasturtiums, star jasmine or clematis to create dramatic effects.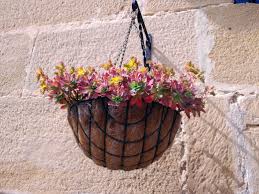 Last, but certainly not least, take an ordinary clay or plastic pot and paint your original design, be it a scene or simply a geometric pattern in colors suited to the plant you've got in mind. For example, a design using various shades of yellow offsets a pot of brilliant blue lobelias quite nicely.
Making your own pots for plants gives you so many additional ways to display your plants and you can even beat the boredom in the cold days of winter! It's one way for a gardener to have a lot of fun on the cheap!