Have a Special Garden With Anthony Fisher Pixies
These pixies are collectors' items with a wide variety to choose from, are unique and hand crafted. Based out of Cornwall these pieces have a creative unique look -not your everyday storybook pixie. Anthony Fisher pixies have a similarity to the artistry of the traditional European fairytales.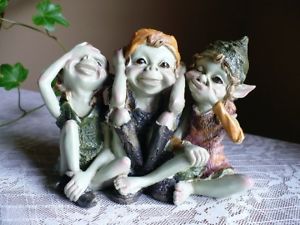 Each is just as unique as the name given to them. Take for example "Billy Winks Money Box" – a pixie figurine that is sleeping in his log home. Each pixie has a story that goes along with them.
For example Billy's story is that he likes to steal little things from humans just to cause trouble (that by the way is what pixies like to do best). Unfortunately, Billy Winks is a lazy pixie and you can usually find him sleeping.
These figurines are perfect for adult or child alike. They can be placed in a child's room or throughout the home. They even make a wonderful addition to any garden since many of the pieces have aspects of nature in them.
Pieces such as Sunflower Sam and anyone from his Naughty Sporting series are a good choice for the garden. Other functional pieces include birdbaths, plant holders and even a welcome to my garden piece.
There are other functional pieces for in the home or for use on the patio to entertain as well. These include a wine bottle holder, cooking utensil holder and bookends. All pieces are handmade and have the signature of uniqueness only an Anthony Fisher Pixie can carry.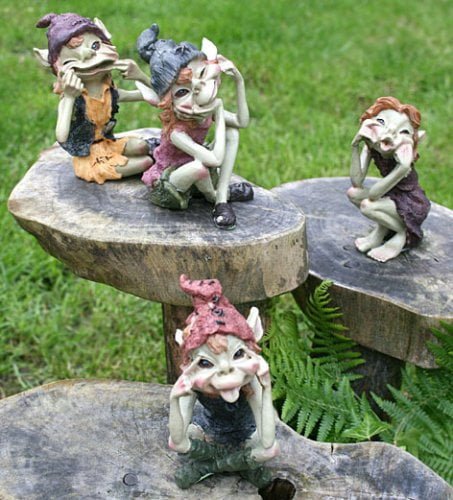 When purchasing one make sure that is an officially licensed place that sells them and be sure to ask about a certificate of authenticity. As with all collectibles it is best to make sure that the piece has the certificate of authenticity.
Without this your collectible is nothing more than a statue. Also the certificate of authenticity proves that your hard earned money was spent on what you intended it to be spent on.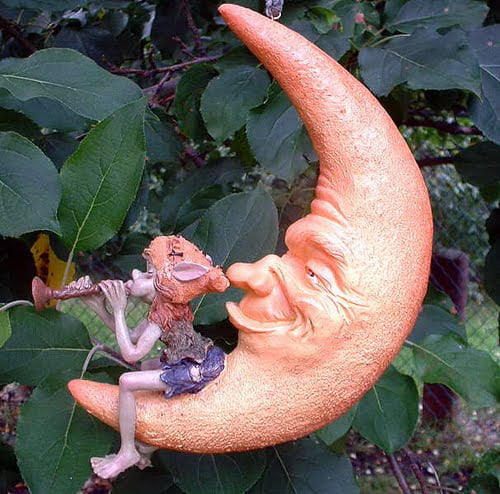 All in all Anthony Fisher Pixies are the perfect choice to add a little fantasy to the mundane home. They will add a feeling of warmth, fun and fantasy to any location.
Pieces are reasonably priced and a person on any budget can find a piece that suits them best. These pieces can be found on internet websites that deal in selling just these pieces or directly through the artist's own website.